Hitachi WT-P200XS Automatic Pump (Shallow Well)
Specifications:
– Power: 200W
– Voltage: 230V
– Suction lift: 8m
– Discharge Head: 20m
– Flow: 42 lit/min (Max 50)
–  Pressure switch on: 2.2 kg/cm2
Pressure switch off: 2.8 kg/cm2
– Inlet X Outlet: 1" (25mm) X 1"(25mm)
– Dimensions  (W x L x H):  384mm x 384mm x 629mm
– Weight: 19kg (max 21kg)
Compare
Add to wishlist
Description
Description:
– Tank type for shallow wells.
– Powerful pumping for deep and narrow wells.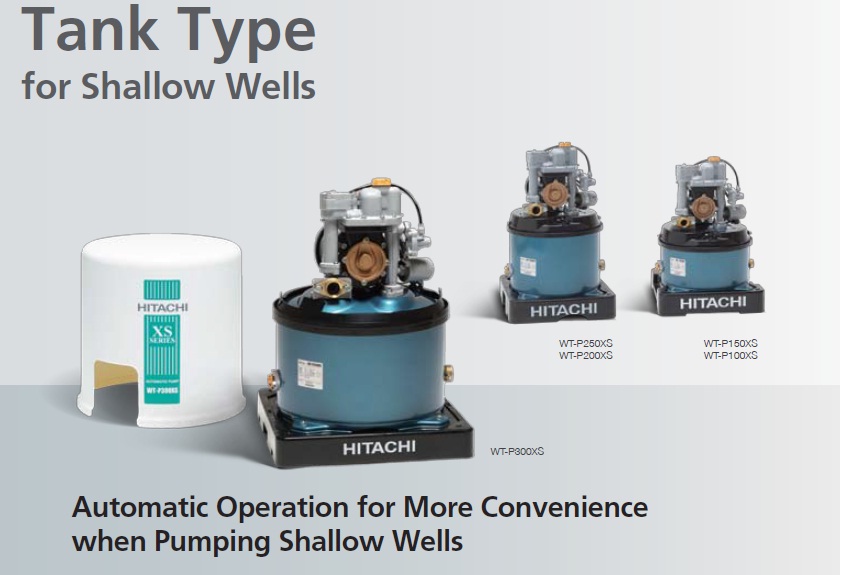 – Automatic operation for greater convenience: A reliable automatic switch engages and disengages the pump in unison with water tap operation
– 5 years motor warranty.

Features:
– Stable water pressure.
– Automatic Air intake: This works in unison with water resistance to ensure stable pressure. It's rust-resistance and can be removed for cleaning.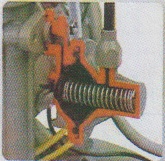 Specifications:
– Power: 200W
– Voltage: 230V
– Suction lift: 8m
– Discharge Head: 20m
– Flow: 42 lit/min (Max 50)
–  Pressure switch on: 2.2 kg/cm2
Pressure switch off: 2.8 kg/cm2
– Inlet X Outlet: 1" (25mm) X 1"(25mm)
– Dimensions  (W x L x H):  384mm x 384mm x 629mm
– Weight: 19kg (max 21kg)
Performance Curves: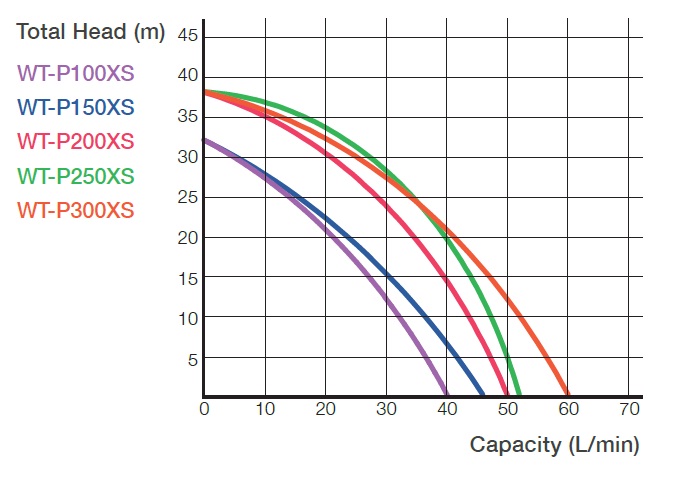 Installation Guides: