Piusi Panther 72 Diesel Transfer Pump (AC 230V)
Inside the box:
– 1 unit Piusi Panther 72 Diesel Transfer Pump
– 2 pcs flanges
– 1 book instruction manual
Compare
Add to wishlist
Description
Description:
– Made in Italy.
– P/N: F00732000
– The PIUSI PANTHER 72  is a versatile self-priming rotary electric vane transfer pump, particularly suitable for dispensers, fixed fuel transferring systems and other industrial applications.
– The Piusi Panther 72 is equipped with a by-pass valve and an incorporated filter to stop impurities.
Warranty: 6 months against manufacturer's defects only. Abuse, electrical or mechanical wearing parts are not covered.

Specifications:
– Power: 850W
– Voltage: AC 230V / 50Hz
– Flow rate: 72 lit/min
– Inlet X Outlet: 1″ X 1″

Performance: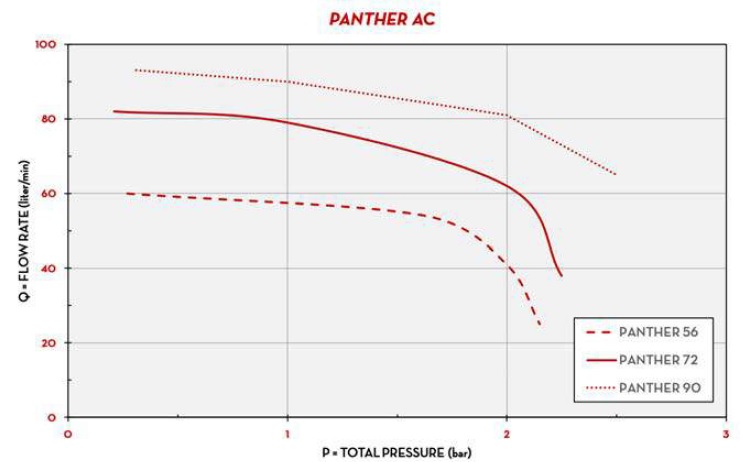 Dimensions: