Pedrollo CKm 50-BP/NZ Diesel Pump
Specifications:
– Power: 0.33HP / 0.25kW
– Voltage: 230V @ 50Hz
– Inlet X Outlet: 3/4″ X 3/4″
– Flow (min-max): 5 lit/min ~ 40 lit/min
– Head( max-min): 20m ~ 5m
Compare
Add to wishlist
Description
Descriptions:
– CKm 50-BP/NZ is recommended for transfer/pumping diesel fuel, oil or fuel oil without existence of abrasive particles and chemically nonaggressive liquids for materials of which the pump is manufactured.

Features:
– Liquid ring self-priming
– Impeller: Brass, star type with open radial vanes.

Specifications:
– Power: 0.33HP / 0.25kW
– Voltage: 230V @ 50Hz
– Inlet X Outlet: 3/4″ X 3/4″
– Flow (min-max): 5 lit/min ~ 40 lit/min
– Head( max-min): 20m ~ 5m

Performance Curve: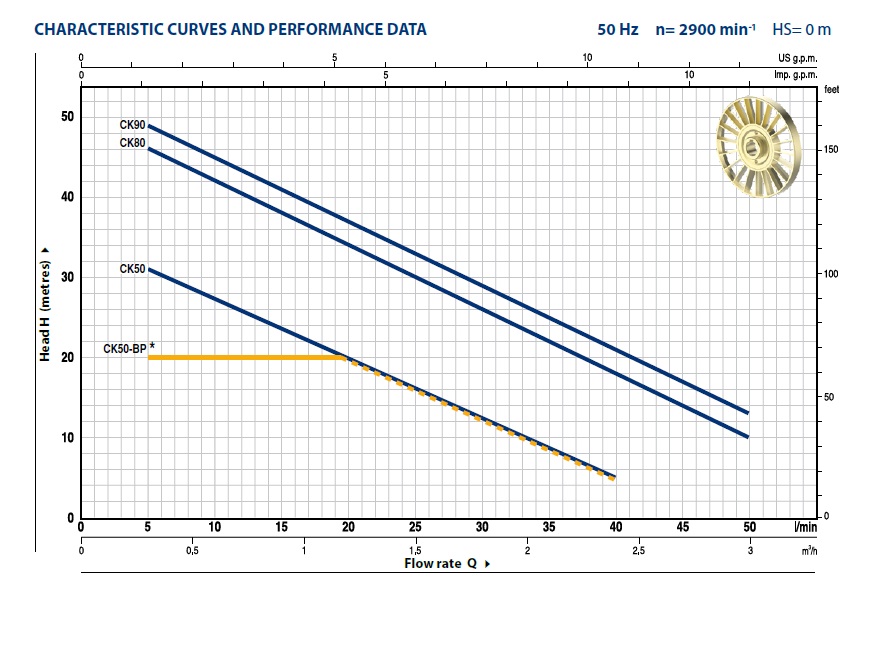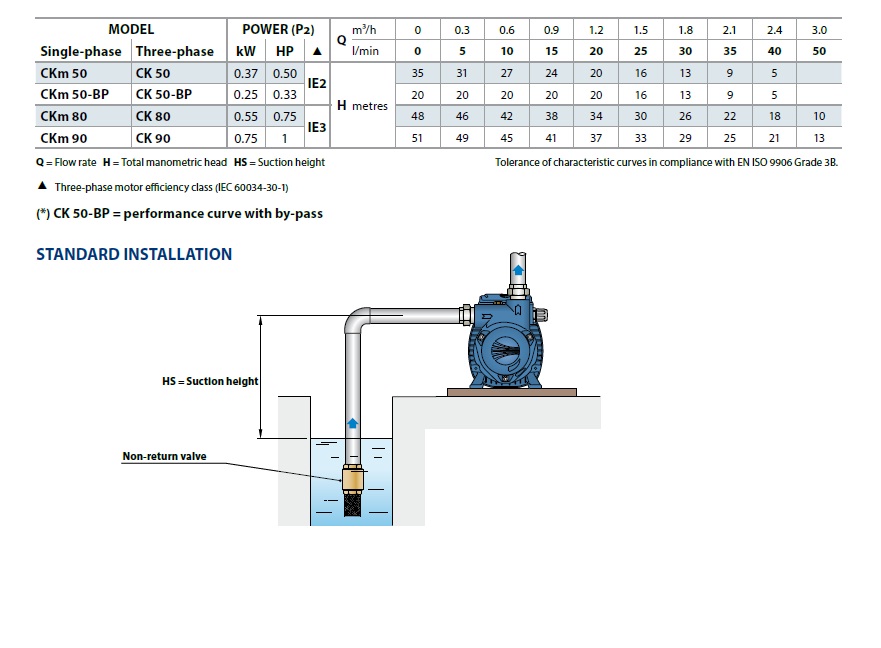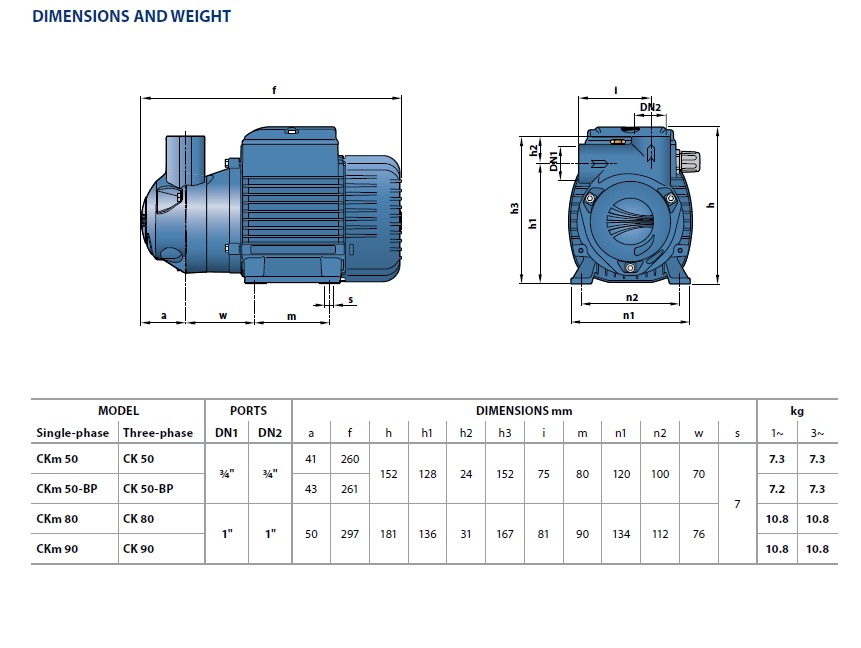 Options Available On Request:
– CKm 50-BP/NZ pump with aluminium trigger dispensing nozzle and 4 meter long spiral reinforced hose.